Programme – Setting Up Start for Life Services in Challenging Times'
Following the success of our first National Networking Event for Developing Best Practice, we are delighted to be offering our 2nd themed event, "Setting Up Start for Life in Challenging Times" which takes place on Thursday, September 28th 2023, at 09:30 AM BST. This event offers a unique opportunity to connect with other professionals and exchange ideas.
9:30 – 10.15 Clare Nuttal – Consultant Clinical Psychologist – Infant Mental Health and Perinatal Mental Health – Forward Thinking Birmingham
Setting Up Start for Life in Challenging times
Clare will talk about their experience of setting up Start for Life in Birmingham, where there are a range of Start for Life initiatives. They will address some of the challenges that have been inherent in establishing Start for Life as well as the way in which Start for Life funding is being utilised and starting to benefit babies and their families.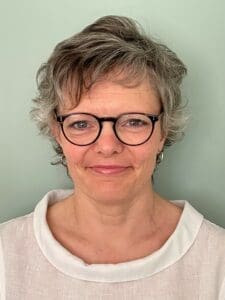 Clare has worked and trained in mental health services in the NHS for over 25 years; she has worked in the West Midlands since 1999.  Clare began her current post with the 0-25 mental health service Forward Thinking Birmingham in 2021.  Her role has been to develop infant mental health provision and perinatal mental health consultation within Forward Thinking Birmingham.  She led on a city-wide assessment of parent-infant relationship support need in 2021/22 which led to her involvement in planning for the parent-infant relationship and perinatal mental health workstream for Birmingham's Family Hubs & Start for Life programme.
 Prior to working in Birmingham Clare worked for many years with looked after and adopted children in Solihull as joint clinical lead and then team manager for the CAMHS specialist LAC provision.  Prior to working in Solihull Clare trained as a child and adolescent psychoanalytic psychotherapist with the Birmingham Trust for Psychoanalytic Psychotherapy (BTPP), working in CAMHS in South Warwickshire.  Before this she worked as a clinical psychologist in CAMHS in Coventry, having trained at Leeds University and completed a specialist final year placement at The Child and Family Department of the Tavistock Clinic in London.
Prior to working in the NHS Clare held a two-year mental health research post with the University of East Anglia; worked residentially in London in the substance misuse field and with young people with complex needs; and studied undergraduate and postgraduate degrees in Social Psychology.
10.15 – 10.45: National Breakout rooms:
Share experiences and gain ideas by hearing what is happening in terms of Start for Life throughout the UK.
10.45: Break
11.00 to 11:30: Regional Networking Breakout Rooms:
A chance to network locally and think together about the development of Start for Life initiatives in your area.
11.30 – 12.00 – 'Making the most of your AiMH Membership'
An Introduction to the AiMH UK IMH CPD Programme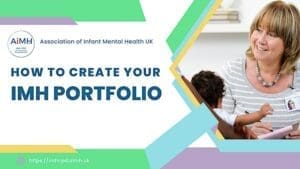 Designed to enable your team to map their skills, knowledge and practice experience against the UK national Infant Mental Health Competency Framework (IMHCF), to build their IMH Portfolio, and gain entry to the Infant Mental Health Recognition Register (IMHRR). Orion Owen and Alison Bird will talk you though the process and update you on the new streamlined levels and online learning platform.
Mighty Networks – Your Membership Portal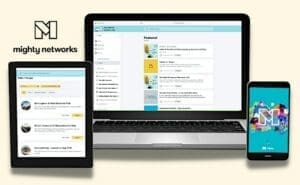 Lin Carruthers will present and show you around the updated portal for members of AiMH UK where you can access all the professional resources / news and learn how to connect with your fellow practitioners.
By attending this event, you'll have the chance to expand your professional network, discover new resources, and contribute to the development of best practices in infant mental health.
Don't miss out on this exciting opportunity to connect with colleagues from across the country!
Members: FREE
Non-members: £20
All attendees will receive an AiMH UK IMH CPD Certificate
Join AiMH UK and your local hub to develop your knowledge, skills, and confidence, and access a wealth of specialist information on the AiMH UK website.
Sharing expertise on how we work with infants and their families increases the effectiveness of our work.
Become a member
We're using easyfundraising, a free fundraising platform that allows us to earn free funding when you shop or book personally or professionally online.
For everything you buy or book online, we will receive money directly from the retailer – so it doesn't cost you a penny.
Easy Fundraising