Gwen, a treasured AiMH UK member and London Hub lead, died after 3 weeks of critical illness during which she was cared for at the ICU at the Royal Free Hospital, London. It is a tragic loss for her family, friends patients and colleagues and for the field of Infant Mental Health in the UK. Since 2016 Gwen had worked in City and Hackney, where she was appointed to set up the Parent Infant Psychotherapy Service as part of CAMHS provision for East London Foundation NHS Trust. Despite her persistent efforts within her strategic role to persuade others that the service needed more resourcing, Gwen remained the sole clinician for the PIP service, remarkably managing to develop a hybrid face to face and online clinical service during the Covid pandemic – no simple matter when working with pregnant women, new parents and babies. She liaised closely with the neighbouring Perinatal Mental Health team and the MBU, attending referral meetings and discussing shared cases, as well as working with local Health Visitors, for instance initiating a joint Infant Mental Health Clinic, to which HVs could bring families for specialist consultation. Prior to her specialist PIP post she worked Newham CAMHS for many years, first arriving there as a trainee Child and Adolescent Psychotherapist in 1996 when she began her training at the Tavistock Clinic. She took a break from employment when she had her own children and I first met her when she returned to Newham CAMHS in 2011. I feel very fortunate to have had the opportunity to support and watch her continuing development as a psychotherapist and I learnt a great deal from her. 
 Gwen's first degree was in Applied Social Studies and Social Research and she went on to gain an MA in Social Policy and Administration. As a researcher her interest in childhood was soon apparent; she worked on projects for The National Children's Bureau with Barnardo's, the Thomas Coram Research Unit – Institute of Education, the University of Bristol and the Institute of Psychiatry on subjects ranging from Pre-School Playgroups, Single Parent Adoption, to culturally appropriate services for children and young people.  She worked also as a Play Specialist, Children's Librarian and Activities organiser for young adults with learning and developmental difficulties and at the Monroe Family Centre where Graham Music remembers working with her. During her child psychotherapy training at the Tavistock she encountered Dilys Daws, Juliet Hopkins and Louise Emanuel, Child Psychotherapists whose influence on the field of Infant Mental Health and the development of parent infant psychotherapy in the UK has been immense. The seeds of Gwen's interest in this specialist area of clinical work were sewn and they rooted and flourished with her enduring commitment to learning. She later became a trainer herself, supervising child psychotherapy trainees and PIP trainees and taught Infant Observation for the British Psychotherapy Foundation. 
Gwen was a gifted and experienced Psychoanalytic Parent Infant Psychotherapist (PPIP), indeed she was one of the first to undertake the PPIP training run by the Anna Freud Centre. She was able to attend to parents' distress and preoccupation while keeping a focus on her infant patients when there was insufficient space for them in their parents' minds so that they also became more attuned to their babies. The parent infant relationship was at the centre of her attention. Her approach to her work was a wonderful representation of the multi-disciplinary ethos of AiMH UK. Whilst her core psychoanalytic training remained soundly at the heart of her thinking and her clinical, strategic and supervisory work, her professional mind set and practice was inherently multi-disciplinary, collaborative and inclusive and this as well as her warmth led to widespread respect amongst her colleagues in many agencies and professions and she was beloved by those who were lucky enough to work closely or train with her.  She strove to make the service accessible, visiting families at home when getting to the clinic was too much of a practical or psychological obstacle to accessing treatment. This exemplifies her flexibility of mind and practice. Gwen was a Perinatal Champion for City and Hackney and a multi-agency networker par excellence. The other projects she was involved in are many and varied. 
She nurtured a depth of understanding alongside her breadth of theoretical interest and influence, always striving to develop her own understanding and practice be it in work with couples, or leadership, as well as enjoying sharing her newfound learning and reading (both fiction and professional literature!)with others, so characteristic of her generous spirit. These qualities were rightly recognised when she was awarded the AiMH Founders award in 2021. She remembered attending the first ever AiMH meeting and remained a committed member, contributing to Executive meetings and later taking on leadership of the London Hub 
Gwen worked in two highly ethnically diverse and multi-lingual parts of East London. In thinking about the impact on her own patients of racism, colourism, ethnicity and culture Gwen drew on her own personal and family experience as a woman of dual Caribbean and Indian heritage, whose parents had migrated to the UK from St Vincent and returned there later in their lives. She was so thoughtful for instance about how migration or exile affected children's development, as well as their parents' ability to attend to them when managing their own experience of separation, loss and trauma. She reflected sensitively on the great challenges for families when children raised by extended family members for long periods 'back home' were reunited with birth parents but in an unknown place, and entailing the loss of those left behind.  She was also mindful of the profound impact of poverty, deprivation and homelessness on families' mental health and capacities to parent and of the shocking increase in risks of death and harm in pregnancy and childbirth for black and ethnic minority mothers and babies, the theme for one of the London AiMH Hub events. 
Gwen gave an immeasurable amount of herself in her career, so tragically cut short. She had a great deal more to give and she will be missed by so many in her professional as well as her personal world. The loss for her own family is immense and they are in our thoughts as we mourn her loss. 
Sara Rance   February 2023 
Consultant Child & Adolescent Psychotherapist & Parent Infant Psychotherapist, AiMH UK Advisor.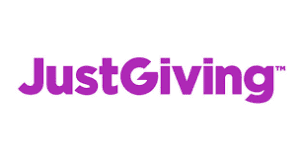 This fund is to celebrate Gwen's life and to support a charity of the family's choice that promotes PPIP and infant mental health.
Join AiMH UK and your local hub to develop your knowledge, skills, and confidence, and access a wealth of specialist information on the AiMH UK website.
Sharing expertise on how we work with infants and their families increases the effectiveness of our work.
Become a member
We're using easyfundraising, a free fundraising platform that allows us to earn free funding when you shop or book personally or professionally online.
For everything you buy or book online, we will receive money directly from the retailer – so it doesn't cost you a penny.
Easy Fundraising